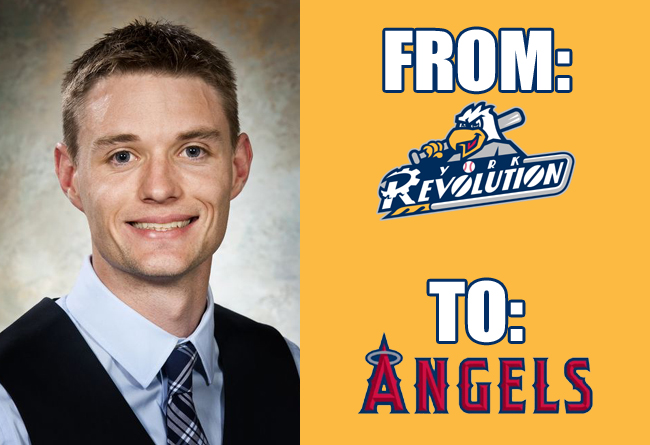 (Photo courtesy of Hayman Studio)
(York, Pa., Dec. 13, 2016) - Former York Revolution Baseball Operations Manager Andrew Ball has been named the new Director of Baseball Operations for the Los Angeles Angels.

A native of Orwigsburg, Pennsylvania, Ball started with the Revolution in 2011 as a baseball operations intern under then Director of Baseball Operations Michael Kirk.

During his first year with the Revs, Ball supported the team and then Revs Manager Andy Etchebarren in the pursuit of their second Atlantic League championship. In 2012 Andrew became the full-time baseball operations manager with the Revs.

In 2014, Ball left the Revolution to complete an internship within the baseball operations department of the Tampa Bay Rays. After his internship, he earned a full-time position with the Rays organization, where he remained until the completion of the 2016 baseball season, proving to be a great fit with an organization that prides itself on its sabermetrics and statistical analysis capabilities.

###
https://blogtoblogchamps.wordpress.com/2016/12/12/one-for-the-angels/