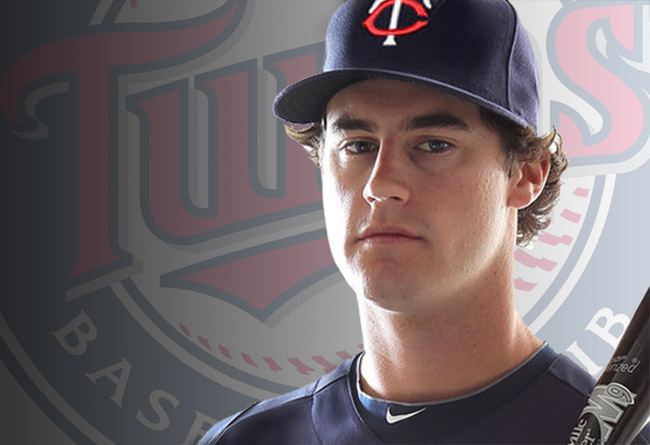 Outfielder fourth to go from Lancaster to Bigs in 2016

(Lancaster, Pa., Aug. 31, 2016) - Outfielder Logan Schafer was promoted from Class AAA Rochester to the parent Minnesota Twins on Sunday afternoon, becoming the fourth player to have gone from the Lancaster Barnstormers to the Major Leagues in 2016.

He is the first non-pitcher on the list. Phil Coke was promoted to the Yankees in May while Andrew Albers (Twins) and Matt Reynolds (Giants) have earned big league promotions more recently.

Schafer, 29, appeared in 17 games for the Barnstormers during May. He batted .299 with two home runs and nine RBI while anchoring center field. His contract was purchased by the Twins on June 2.

With the Red Wings, Schafer batted .264 with four homers and 19 RBI in 64 games.

The left-handed batter had previously spent five seasons in the Milwaukee Brewers organization.

Schafer went 2-4 and scored a run against the Indians on Tuesday night.

"This is awesome, having four players in one year get back to the big leagues," said manager Butch Hobson. "I'm happy for Logan. He's one heck of a good player."

About the Lancaster Barnstormers

The Lancaster Barnstormers are entering their twelfth season as a member of the Atlantic League of Professional Baseball. Home games are played at Clipper Magazine Stadium in downtown Lancaster, Pennsylvania. Please call 717.509.HITS (4487) or visit www.lancasterbarnstormers.com for more information.

About The Atlantic League of Professional Baseball (ALPB)

The Atlantic League has been a leader in professional baseball and a gateway to Major League Baseball since 1998. Over 35 million fans have attended Atlantic League games and more than 800 players and 50 managers and coaches have joined MLB organizations directly from the ALPB. The Atlantic League emphasizes winning baseball games, showcasing the talent of top-caliber players and offering affordable family entertainment to metropolitan markets serving nearly 15% of the US population.

For more information, please visit www.atlanticleague.com.

###