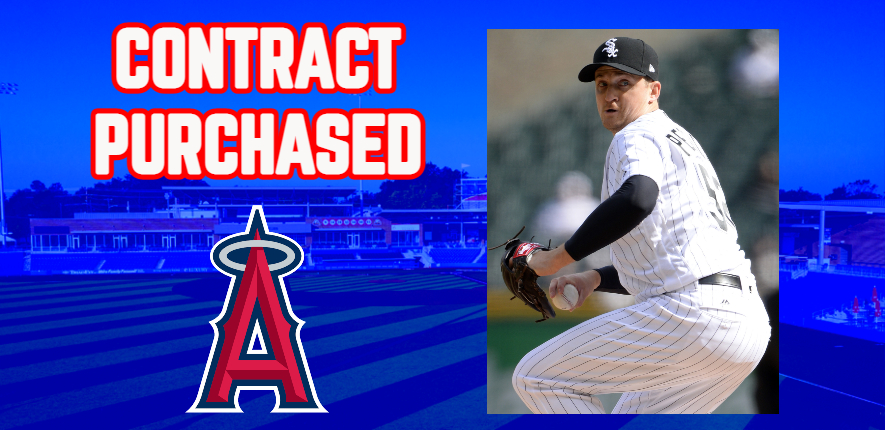 Angels Purchase Contract of High Point's Petricka
Rockers closer headed to AAA Salt Lake City
HIigh Point, N.C. June 2, 2021 – High Point Rockers closer Jake Petricka will be joining the Los Angeles Angels organization after his contract was purchased on Tuesday night. Petricka will report to the Angels' AAA-West team, the Salt Lake Bees.
Petricka appeared in one game for the Rockers, throwing 12 pitches in earning a one inning shutout in the second game of a doubleheader on Sunday, May 30 at York. The Rockers won that game 6-4 and wound up sweeping the twinbill.
Petricka is a Major League veteran, having made his debut in 2013 with the Chicago White Sox. He has a career record of 10-12 with a 3.96 ERA over seven big league seasons. Petricka has appeared in 228 MLB games and earned 16 saves. He was 0-0 with one save as a Rocker.
The Rockers continue their current six-game home stand by hosting the Lancaster Barnstromers on Wednesday at 7:05 p.m. High Point will also be at home with Lancaster on Thursday at 7:05 before hosting the Gastonia Honey Hunters on Friday at 7:05 p.m.
Petricka marks the eighth Rocker to have his contract purchased by a Major League Club in 2021. During the 2019 season, a total of seven Rockers had their contracts purchased by MLB organizations.