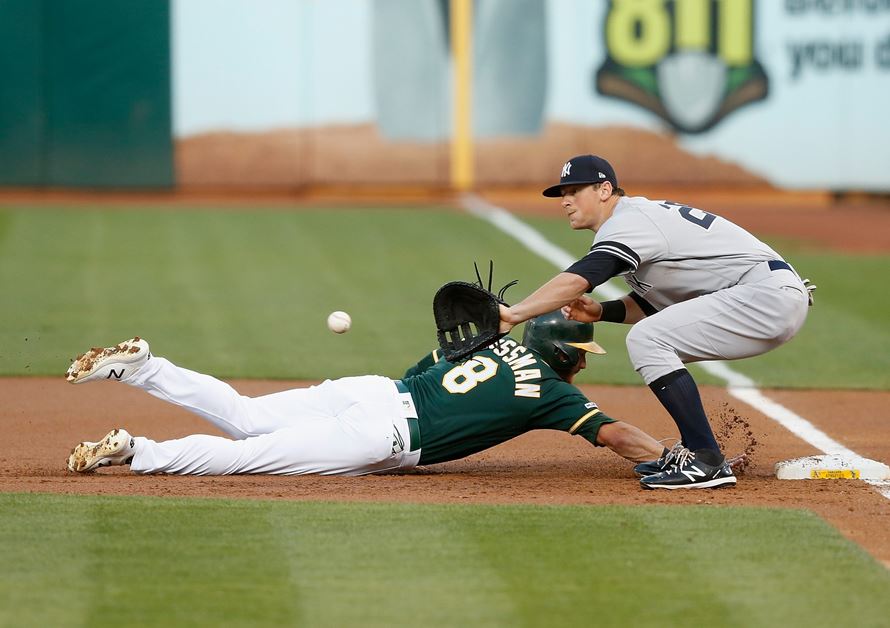 By J.J. Cooper Kyle Glaser on BaseballAmerica.com, February 27, 2020
Updated: The story has been tweaked to reflect the fact that the decision has been finalized and it will apply to Class A and below.
Major League Baseball will change pickoff rules in 2020 for a significant portion of the minor leagues.
Two farm directors confirmed that they have been told that when the 2020 season begins, MiLB pitchers will be required to step off the rubber before they can throw to a base on a pickoff attempt. As such, the new rule will eliminate the Andy Pettitte-style pickoff move where a lefty hangs on his back leg before either stepping toward first base and throwing over or stepping toward home to pitch. Inside moves at second base are also prohibited by the rule change.
The rule will be implemented at Class A and below. The Florida State League is set to use automated ball-strike calls (ABS) at a majority of its parks for 2020, and there is some thought that the pickoff rule is at least tangentially related to ABS.
This pickoff rule was enacted for the independent Atlantic League (which implemented rule changes at MLB's request) last season at that league's all-star break, at the same time that the league began using an automated strike zone fueled by Trackman data to call balls and strikes.
MLB officials said at the time of the rule change in the Atlantic League that they hoped such a move would encourage more basestealing. It also was seen as having a balancing effect. Since catchers no longer have to worry about framing pitches with a computer calling balls and strikes, there has been some concern that they can set up and receive in a better position to throw.
In the Atlantic League last year, the pickoff rule change did lead to a dramatic increase in stolen base attempts. Stolen bases attempts went from 1.03 per game in the first half of the season before the rule change to 1.69 per game in the second half of the season with the rule change. The success rate also increased. Atlantic League basestealers were successful 75 percent of the time in the first half and 81 percent of the time in the second half.
"If you get picked off, you're really a bad baserunner," High Point Rockers pitching coach Frank Viola said a few weeks after the Atlantic League pickoff rule was changed.
Double plays also dropped from .82 per game to .63 per game with the new rules. According to coaches in the Atlantic League, runners could almost always get enough of a lead to make it much harder to turn two on anything other than a ball hit right at an infielder.
Teams have been sent an official memo outlining the changes. Both Minor League Baseball and Major League Baseball declined to comment.
Josh Norris contributed to this report.