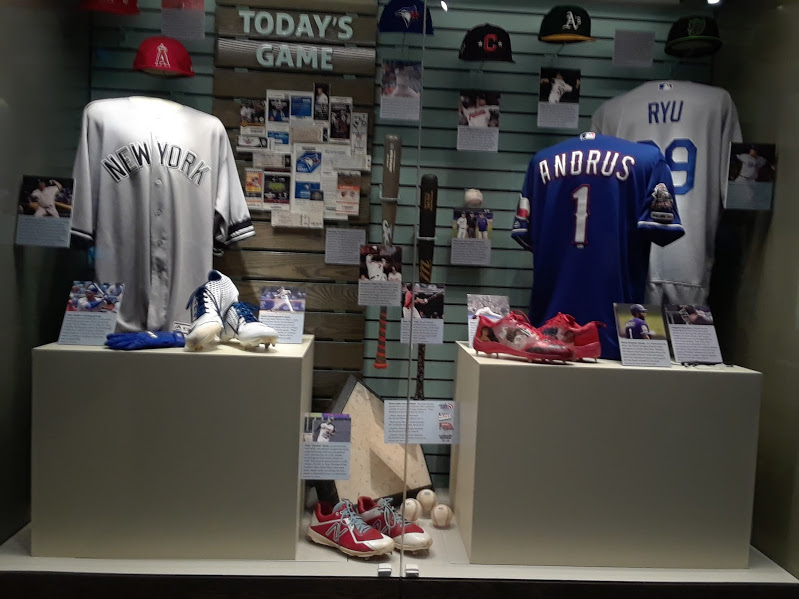 Go to the National Baseball Hall of Fame in Cooperstown NY, and you'll see legends and historical moments from the sport of baseball. The stories and artifacts of Babe Ruth and Ted Williams, for example, are there. Baseball history goes into the Hall of Fame—that's how the Atlantic League got there!
Last year the Atlantic League partnered with Major League Baseball to test new rules and equipment, including the Automated Ball Strike System (ABS). ABS uses a 3D computer algorithm to call balls and strikes and sends that call to a computer that signals the home plate umpire. One of the items in Cooperstown is the earpiece that umpire Freddie DeJesus used on July 25, 2019, at Bethpage Ballpark, the home of the Long Island Ducks, to call the very first ABS strike in a professional baseball game.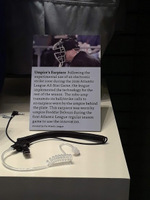 Another rule that the Atlantic League tested for the MLB allows players to steal first base on a wild pitch or passed ball. Tony Thomas of the Southern Maryland Blue Crabs made history last year when he became the first player in baseball history to successfully steal first. As a result, you can now see Thomas's cleats from that game in the Hall of Fame.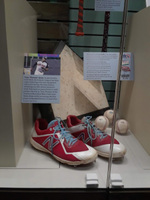 The Atlantic League has been making a name for itself since its start in 1998, and that name is forever etched in baseball's hall of fame.
(Special thanks to Atlantic League fan Louis Abbatepaolo for photos from his recent visit to Cooperstown.)