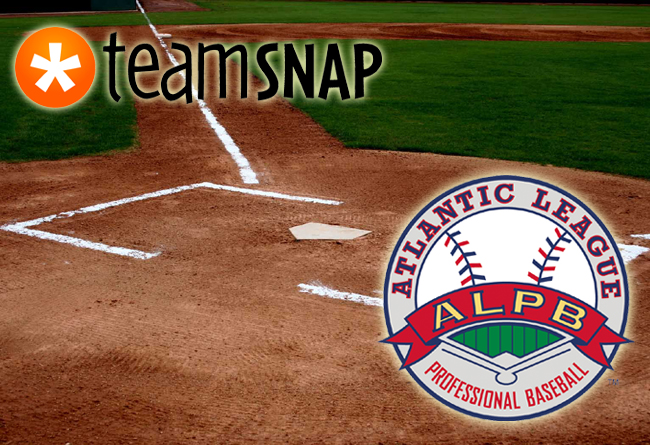 Online team management company to work with ALPB

(Denver, Colo., March 15, 2016) – The Atlantic League of Professional Baseball Clubs (ALPB) today announced a partnership with TeamSnap, the award-winning digital service designed to facilitate managing and coaching athletic teams and groups.

Through the partnership, the Atlantic League and TeamSnap will work together to promote each organization through marketing, communication and digital team administration service components. In addition, the league and its clubs will utilize an assortment of features currently offered to all TeamSnap clients. ALPB field managers will become TeamSnap Ambassadors representing the online service; clubs will provide ideas to TeamSnap for consideration. The agreement also provides the forum for continued innovative growth on a brand new platform.

"We are delighted to combine resources with TeamSnap to utilize their product platform and work cooperatively to market our league and their services," said Atlantic League President Rick White. "This will be a beneficial relationship for both organizations and we look forward to working with our new partners."

"The Atlantic League of Professional Baseball is one of the absolute best in the country. The entire league—every player, coach and executive—works tirelessly to not only uphold their standards, but raise them even higher. This is a partnership we've been anticipating for some time, and one that we're thrilled to be a part of" said Ken McDonald, TeamSnap Chief Growth Officer.

The TeamSnap – Atlantic League partnership is effective immediately.

About TeamSnap

TeamSnap is dedicated to taking the hassle out of managing, coaching and participating in team sports. Founded in 2009 by a couple of social scientists, an improv comedian and an oil field engineer, TeamSnap is now a team of more than 70 people working remotely around the United States but all driven by the mission to build a great product that any parent, coach, team manager, group organizer or sentient robot can pick up and use immediately. Nine million coaches, parents, team managers and players use TeamSnap's web and mobile apps to save their sanity and stay in the know through email, text and instant alerts.

For more information, please visit www.TeamSnap.com.

About the Atlantic League of Professional Baseball (ALPB)

The Atlantic League is the most innovative league in professional baseball and a gateway to Major League Baseball. In the league's 18-year history, over 34 million fans have attended ALPB games and more than 800 players have joined MLB organizations. The Atlantic League emphasizes winning baseball games, showcases the talent of top-caliber players and offers affordable family entertainment to metropolitan markets serving nearly 15% of the US population. ALPB clubs serve the communities of Bridgeport and New Britain, Conn., Lancaster and York, Pa., Central Islip, N.Y., Bridgewater, N.J., Waldorf, Md., and Sugar Land, Texas.

For more information, please visit www.AtlanticLeague.com.
###