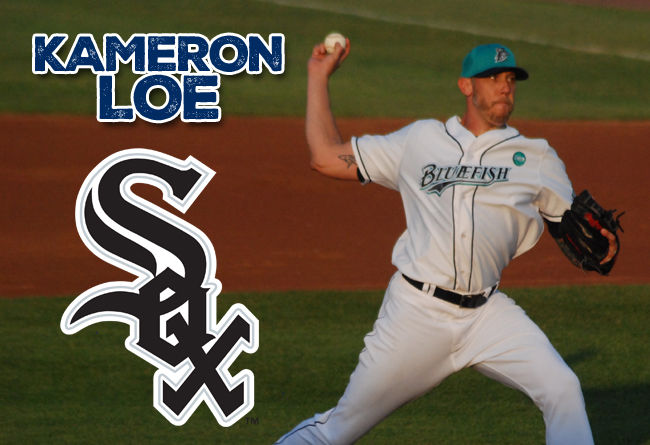 Bluefish right-handed pitcher Kameron Loe signs minor league deal with Chicago club

(Bridgeport, Conn., March 3, 2016) – Bridgeport Bluefish team officials today announced that right-handed pitcher Kameron Loe has been signed by the Chicago White Sox organization.

"We are very happy that Kameron he has received this opportunity with the White Sox," says Bluefish Senior Director of Baseball Operations and Public Relations Paul Herrmann. "His talent is undeniable, so we're confident he will be successful. We wish him the best of luck."

Loe made nine appearances (all starts) with the Bluefish in 2015, where he collected four victories with a 4.86 ERA and 44 strikeouts in 57.1 innings. During the offseason, he played for the Aguilas Cibaeñas of the Dominican Professional Baseball League, where he made four appearances, including two starts, finishing with a 2.45 ERA and 14 strikeouts in 14.2 innings.

Kameron was originally drafted by the Philadelphia Phillies in the 39th round of the 1999 MLB amateur draft out of California State University Northridge. He has spent nine years in the Major Leagues, with the Texas Rangers from 2004 to 2008, the Milwaukee Brewers from 2010 to 2012, and the Seattle Mariners, Chicago Cubs, and the Atlanta Braves in 2013. The 33-year-old has appeared in 322 Major League games and has a 4.49 ERA with 357 strikeouts in 569.0 innings of work. In 182 career minor league games, he has a record of 38-34 with a 3.75 ERA and 503 strikeouts in 655.0 innings of work.

The Bridgeport Bluefish are members of the Atlantic League of Professional Baseball and play their home games at The Ballpark at Harbor Yard. For further information, call 203-210-BLUE (2583) or visit BridgeportBluefish.com.

###