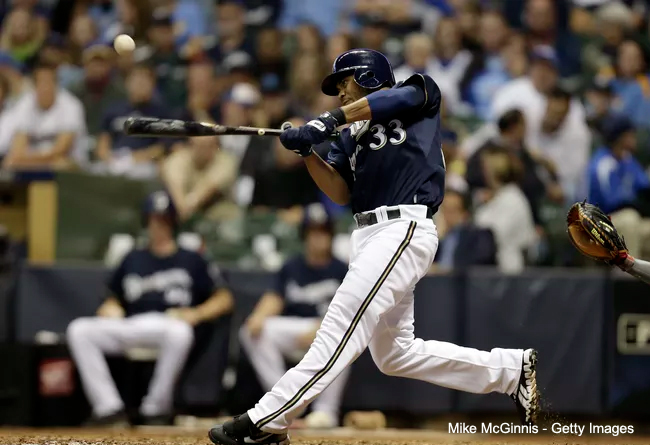 (Bridgewater, N.J., Feb. 25, 2016) – The Somerset Patriots have announced the signing of Major League infielder/outfielder Eric Farris.

"I'm looking forward to coming in and breaking out the tool belt every game to show what I can do," said Farris. "I am a winner, so I just want to come here, meet my new teammates and win some games."

Farris enters his first season with the Somerset Patriots and in the Atlantic League. He has Major League service with the Milwaukee Brewers in 2011 and 2012, appearing in 14 games.

The Sacramento, California native was originally drafted by the Brewers in the fourth round of the 2007 draft, and spent the first six years of his professional career in its organization. Those seasons were highlighted by high-stolen base outputs, including a 70-steal season for High-A Brevard County in 2009 and a 35-steal campaign for Triple-A Nashville in 2012.

"We are proud to have Eric join our 2016 roster. I love to have a lineup full of tough outs, and Eric is certainly that," said manager Brett Jodie. "He is a steady, consistent hitter who will be tough on opposing pitchers. He also brings more team speed and is special with his defense. Eric will help us in a variety of ways this year with all the special talents he possesses."

Farris has spent the past three seasons in the Minnesota Twins organization, all at the Triple-A level with Rochester. Last year, he played in 86 games for the Red Wings, tallying 29 RBI, 34 runs scored and five stolen bases.

After primarily playing middle infield for the first six years of his career, Farris has transitioned into the outfield more recently, including spending his time exclusively in the outfield last season.

The Loyola Marymount University alum owns a .281 career batting average over his nine-year minor league career, including 35 home runs, 351 RBI and 238 stolen bases over 962 games.

The Somerset Patriots won their Atlantic League leading sixth championship during the 2015 season. Tickets are now on-sale for the upcoming 2016 season and the schedule can be viewed at www.somersetpatriots.com. For more information or to purchase tickets for the 2016 season, stop by TD Bank Ballpark, call (908) 252-0700, or visit www.somersetpatriots.com.

###