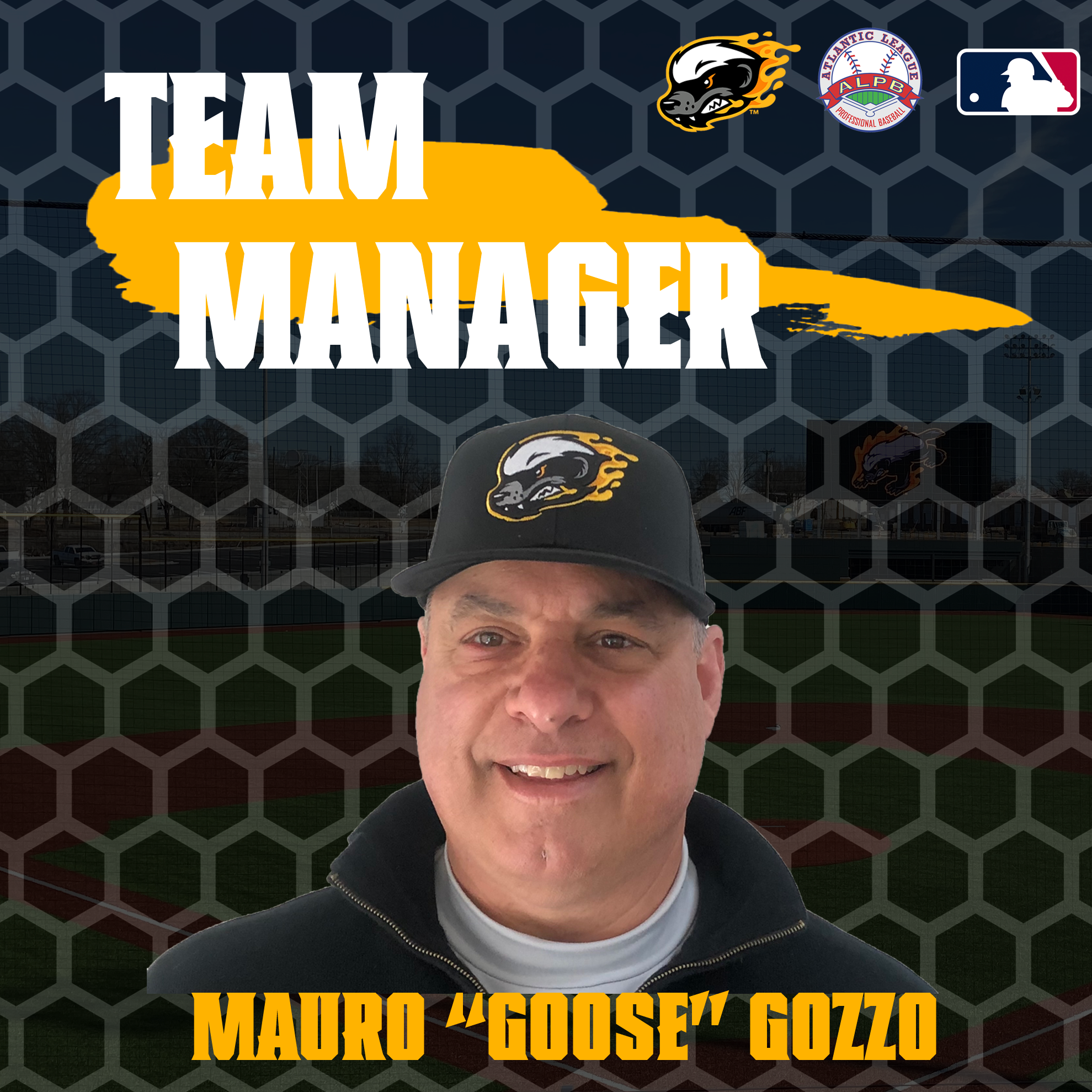 February 18, 2020, Gastonia, NC – Gastonia Honey Hunters have named Mauro "Goose" Gozzo Team Manager to lead the team in its inaugural season in the Atlantic League of Professional Baseball (ALPB). As Team Manager, Gozzo will oversee all baseball operations, including player signings, and analyzing team performance and data.
"Mauro Gozzo brings decades of experience, commitment to excellence, and dedication to team and player development to the Honey Hunters organization," said David Martin, COO, Gastonia Honey Hunters. "As Team Manager, Gozzo will be the cornerstone to building a world-class team. We are thrilled to have him join our organization."
A native of New Britain, CT, Gozzo brings more than 37 years of experience in professional baseball as a player, coach, and manager. He was selected in the 13th round of the 1984 Major League Baseball Draft by the New York Mets, and was traded to the Kansas City Royals in 1987 as part of a deal for David Cone. Gozzo then joined the Toronto Blue Jays, where he made his Major League debut in 1989. His six-year big league career included pitching for the Cleveland Indians (1990-91), Minnesota Twins, (1992), and the Mets (1993-94). Over the course of his 48 Major League appearances, Gozzo owns a 7-7 record in 124 innings pitched.
"I am excited and honored to bring my love of baseball, my passion for motivating coaches and players to compete at their highest levels, and my years of experience as a player, coach, and manager to the Gastonia Honey Hunters," said Gozzo. "Fearless. Determined. Resilient. These are the words that we will live and play by on and off the field. I want to thank Brandon Bellamy, Honey Hunters Team Owner, and David Martin, COO, for the opportunity, and I look forward to a monumental inaugural season."
Prior to joining the Honey Hunters, Gozzo led the New Britain Bees, a former ALPB club, as the Field Manager and Pitching Coach. He has been a private instructor and has coached a nationally ranked elite competitive travel team in the Connecticut area for nine (9) years.
Across his 13-year playing career, Gozzo has made 349 career minor league appearances and owns 79 victories with a 3.83 ERA and 692 strikeouts in 1,134.2 innings.
Under Gozzo's leadership, Honey Hunters will sign and announce Pitching and Batting Coaches as well as the roster for the upcoming inaugural season in preparation for ALPB's opening date of May 28, 2021. For more information, please visit www.gohoneyhunters.com.