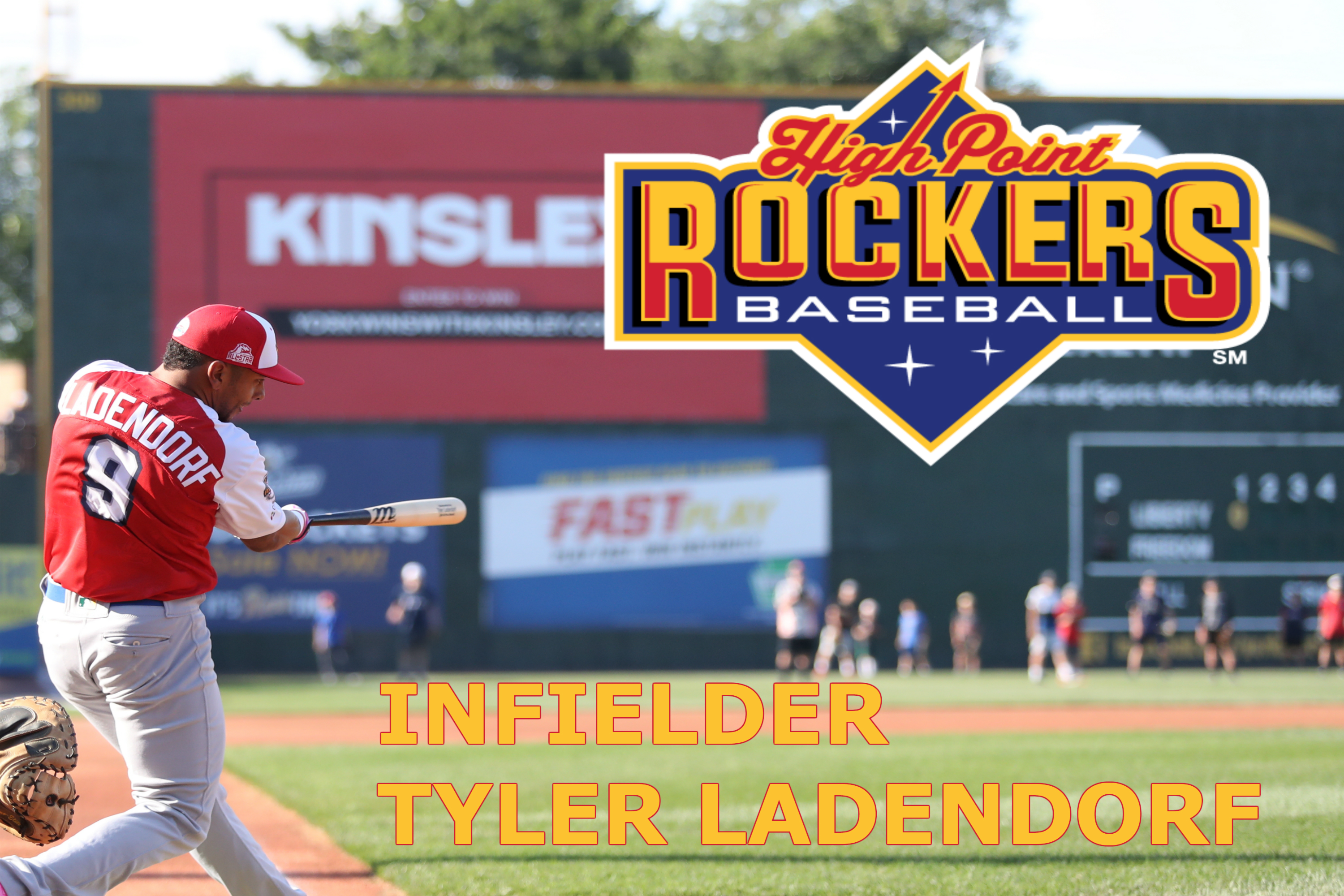 JANUARY 29, 2020, HIGH POINT, N.C. – The High Point Rockers and infielder Tyler Ladendorf have reached a deal to bring the 2019 Atlantic League All-Star back to Furniture City in 2020. Ladendorf will have a dual role this season as a player/coach for the Rockers, assisting Jamie Keefe and the rest of the staff.
"Tyler is an incredible baseball mind and has so much to offer the game," said Keefe, who enters his second season as the High Point Manager. "Not only will he be great asset to us on the field and in the clubhouse, but his leadership and insight will help our coaching staff even more. We look forward to helping him work towards the next phase of his career while keeping his abilities in the everyday lineup."
Ladendorf played 94 games for the Rockers in 2019, with 70 of them coming at second base. His .984 fielding percentage, as well as his .256 batting average, 13 homeruns, and 44 runs batted in, made him one of seven High Point players named to the Atlantic League All-Star Game last season. He batted .262 with 10 homers and 35 RBI prior to the All-Star game and eventually had his contract purchased by the Tampa Bay Rays and was assigned to Triple-A Durham where he helped the Bulls reach the International League Championship Season.
"I'm really happy to get back to High Point and pick up where we left off last year. I'm also very excited to have the vote of confidence from Jamie and the Rockers organization to help lead our hitters a little more this year," Ladendorf mentioned. "Despite it only being the second season, we definitely have a little bitter taste in our mouth with how the year ended and have our sights set even higher in 2020."
The former Major Leaguer left an indelible mark on the Rockers franchise as he recorded the first hit, first homerun and the first run batted in in High Point history on April 26, 2019, a 7-1 Rockers win at Lancaster. He also belted the first walk-off hit, a solo homerun off former Major Leaguer Mat Latos, on May 19th against Southern Maryland to give High Point a 4-3 victory. His play also helped lift the Rockers to the playoffs, becoming the first expansion team in Atlantic League history to do so in their first year.
Ladendorf will be back in a Rockers uniform when the team hosts the Southern Maryland Blue Crabs at 7:00pm at BB&T Point. Fans can guarantee their seat for Opening Day by purchasing 2020 Season Tickets or by booking a Group Outing. To do so, simply call (336) 888-1000 or slide to www.HighPointRockers.com.