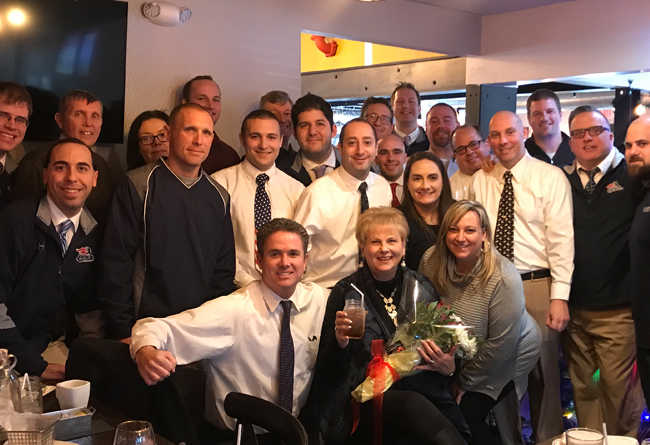 (Bridgewater, N.J.) – The Somerset Patriots are ending 2018 with an end of an era as long-time receptionist Lorraine Ott is retiring after 20 years with the team.

Ott became part of the Somerset Patriots family when she was hired as a game day ticket office employee in the first season at TD Bank Ballpark in 1999. After the season, she became the team's full-time receptionist, a position she held until her retirement on December 20th.

Ott was the first voice fans heard when calling and the first face seen when entering the Somerset Patriots' Executive offices. Instead of being known as a receptionist, she preferred "First Impression Director."

"We are going to miss having Lorraine at the ballpark every day, but she will always be a special part of our family," said Somerset Patriots President/ General Manager Patrick McVerry. "She did a great job for us for 20 years and it will take some time to get used to walking into the office and not seeing her at the front desk. We all love you very much Lorraine and wish you the best on your new adventures."

The life-long Manville, New Jersey resident was also responsible for coordinating the many requests the Somerset Patriots receive for ticket donations for fundraising events.

###