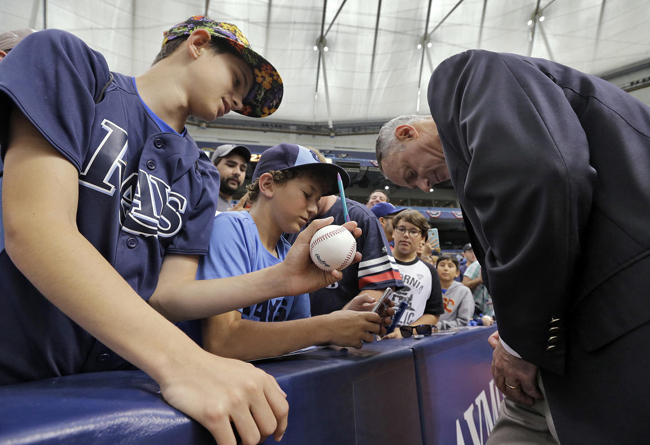 By: John Sapochetti
Although the NFL is America's most popular professional sports league, the demise of our national pastime — baseball — has been greatly exaggerated. In fact, the future of baseball is brighter than that of football.

While the NFL pulled in an estimated $12 billion last year, baseball is on target to surpass 
$10 billion this season. In comparison, the NBA generates about $5.5 billion, the NHL slightly more than $4 billion.

Baseball's attendance is at an all-time high as nearly 75 million fans per year pour through the gates.

With an endless number of choices on cable, national TV ratings for the World Series are half of what they were 30 years ago. However, local cable and TV deals are impressive. The Yankees, Dodgers and Phillies will each make more than $200 million per year on these deals. The Red Sox' 80 percent stake in NESN nets the team about $150 million per year.

The Red Sox franchise is valued at $2.3 billion, three times what John Henry paid for it less than 15 years ago, according to Forbes magazine.

While the NFL is currently dealing with a 
$1 billion dollar lawsuit that would pay more than 5,000 retired players for the effects of concussions, baseball has no such issue.

Pro Football Hall of Famers Troy Aikman, Terry Bradshaw and Brett Favre have all said that they would not encourage their sons to play football.

You get the feeling that David Ortiz would be proud to see his son D'Angelo go into the family business.

The future talent pool may eventually dry up for football as players are retiring from the NFL at an alarmingly early age. Promising 49ers linebacker Chris Borland retired after just one season for fear of suffering debilitating injuries.

Meanwhile, Ortiz, Alex Rodriguez and Albert Pujols remain among the most feared sluggers in baseball at the ages of 40, 40 and 36, respectively.

Fans criticize baseball for being too slow-paced and boring. MLB instituted rules last year to speed up the pace of play and they worked. The average MLB game took 2 hours and 56 minutes in 2015, down 6 minutes from the previous year.

The biggest reason I believe that baseball's future is brighter than football's is leadership. MLB has a progressive, open-minded commissioner in Rob Manfred. The NFL commissioner is Roger Goodell. Enough said. Play ball!

http://www.bostonherald.com/news/columnists/john_sapochetti/2016/04/sapochetti_state_of_baseball_strong_as_new_season_begins