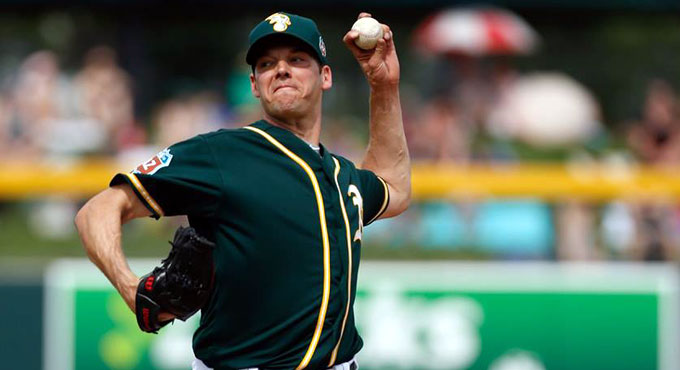 By: Cash Kruth

(Oakland, Calif., April 4, 2016) - Sonny Gray has been scratched from his Opening Day start because of food poisoning, and left-hander Rich Hill will start for the A's on Monday night against the White Sox.

Hill will be making his first career Opening Day start and will become A's 10th Opening Day starting pitcher in the past 11 years. He's also the fourth-oldest pitcher to start an opener in Oakland history.

Hill, 36, will be making just his fifth Major League start over the past seven years with the previous four coming last year with the Red Sox.

http://m.athletics.mlb.com/news/article/170429736/sonny-gray-to-miss-opener-with-food-poisoning