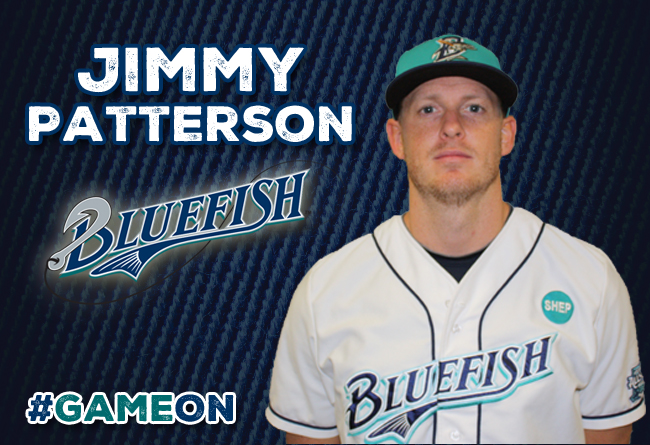 Pitcher Jimmy Patterson returns to Bridgeport in 2016

(Bridgeport, Conn. – Feb. 9, 2016) – The Bridgeport Bluefish today announced the signing of pitcher Jimmy Patterson.

"We loved having Jimmy as a member of our pitching staff last season," says Bluefish Manager Luis Rodriguez. "He is a talented pitcher and has so much drive and passion for the game, which is something that is really valuable for the entire team."

Jimmy Patterson returns to Bridgeport for his second season in the Atlantic League and seventh of professional baseball. Last year with the Bluefish, the left-hander made 14 relief appearances, collecting two victories with 17 strikeouts in 16.0 innings pitched.

The 27-year-old made his professional debut after being drafted by the Tampa Bay Rays in the 2010 MLB draft. He spent six years within the Rays organization, playing with Triple-A Durham of the International League in 2012, 2014 and 2015. In 169 career minor league games, Patterson owns a 27-19 record with a 3.34 ERA and 299 strikeouts in 358.1 innings of work.

The Bridgeport Bluefish are members of the Atlantic League of Professional Baseball and play their home games at The Ballpark at Harbor Yard. For further information, call 203-210-BLUE (2583) or visit BridgeportBluefish.com.

###