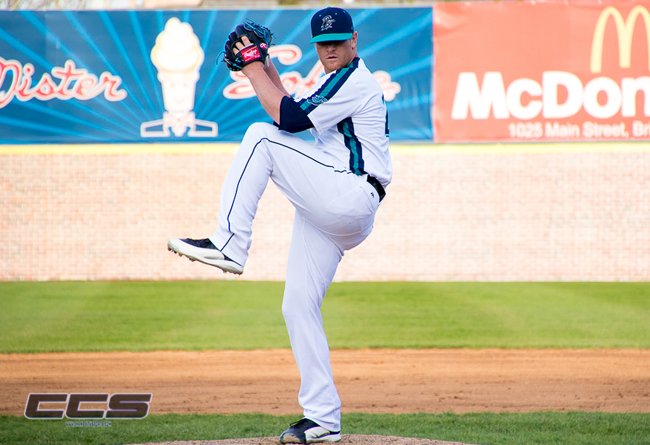 (Lancaster, Pa., May 31, 2019) - Former Atlantic League pitcher David Carpenter was promoted to the Major Leagues by the Texas Rangers on Friday. Carpenter pitched in the Atlantic League with the Bridgeport Bluefish during the 2016 and 2017 seasons.

In 75 games, he compiled a 2-3 record with a 2.58 ERA and 84 strikeouts over 73.1 innings. He then pitched in Double-A and Triple-A for the Diamondbacks in 2017. So far in 2019, he has a 1.76 ERA in 15.1 innings over 15 games for Triple-A Nashville, with 17 strikeouts, four walks and a home run allowed.

Carpenter, who turns 34 in July, spent time in the Major Leagues from 2011-15 with the Astros, Braves, Nationals, Yankees and Blue Jays, putting up a 3.66 ERA in 211.1 innings over 218 games out of the bullpen, with 216 strikeouts against 74 walks. He was originally drafted by the St. Louis Cardinals in 2006.

###